Greenstone Point Sauvignon Blanc Waipara Valley, Canterbury, New Zealand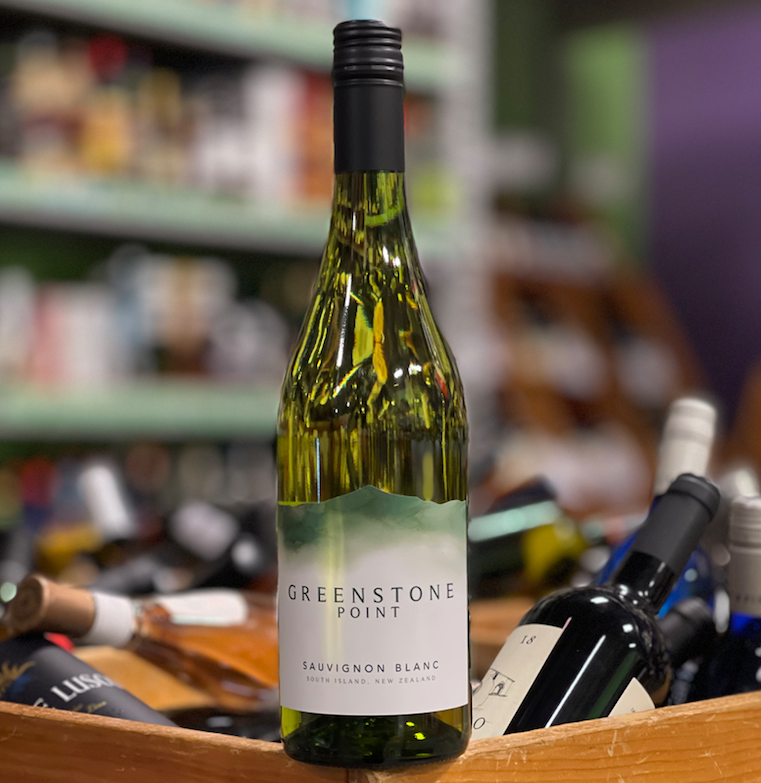 BIN ENDS SIX-PACK FEATURE:
$72 FOR 6/750 ML BTLS SAVE 33% COMPARE@ $108.
ORDER 6 BOTTLES; DISCOUNT TABULATES AUTOMATICALLY TO $12/BTL. 

PRODUCT OVERVIEW:
Jill and Dayne Sherwood realized their dream of starting a winery in the late 1980's when unusually abundant harvests resulted in a fall in demand that was so disastrous it almost ended the wine industry in New Zealand. How did they manage to succeed? Aside from their unwavering optimism and "can do" attitude, they thought outside the box and saw the vast potential of the Waipara Valley. Indeed, they were so right! The valley's location on the western side of the Teviotdale Hills, which run along the east coast of the South Island, protects the vines from the cold winds coming off the Pacific Ocean. The winds from the Southern Alps on the west coast provide warmth. These winds, along with low rainfall and an exceptionally long autumn, allow the grapes to develop rich, ripe fruit characters along with balancing acidity.

The 2022 Greenstone Point Sauvignon Blanc is vinified in stainless steel and spends two months on the lees before bottling for added richness and complexity. It has enticing aromas and flavors of gooseberry, grapefruit, red apple, quince, and white peach. On the palate, these lovely fruit characters are layered with accents of fresh herbs and wet stone. The long finish begs you to take another sip!

PRODUCT DETAILS:
Producer Name: Greenstone Point
Old/New World: New World
Country of Origin: New Zealand
Region: South Island
Sub-Region: Canterbury
Appellation: Waipara Valley
Grape Varietals: Sauvignon Blanc
Vintage: 2022
Product Type: Wine
Wine Style: Medium Body White
ABV: 12.5%
Pack/Size: 12/750ml
Container Type: Green Glass Burgundy-style bottle
Closure Style: Stelvin (screwcap)


ORDER 6 BOTTLES; DISCOUNT TABULATES AUTOMATICALLY TO $12/BTL. 

If you live within Massachusetts but reside outside our local delivery area, please contact Bin Ends at 781-353-4510 to arrange for FedEX delivery of any wines featured online.
Due to Massachusetts state liquor laws Bin Ends is not permitted to ship beer or spirits via FedEX nor are we allowed to ship any products out of state.

Your transaction and billing will be handled by our staff to ensure accurate delivery.