Bodegas Yllera Boada Verdejo Rueda, Spain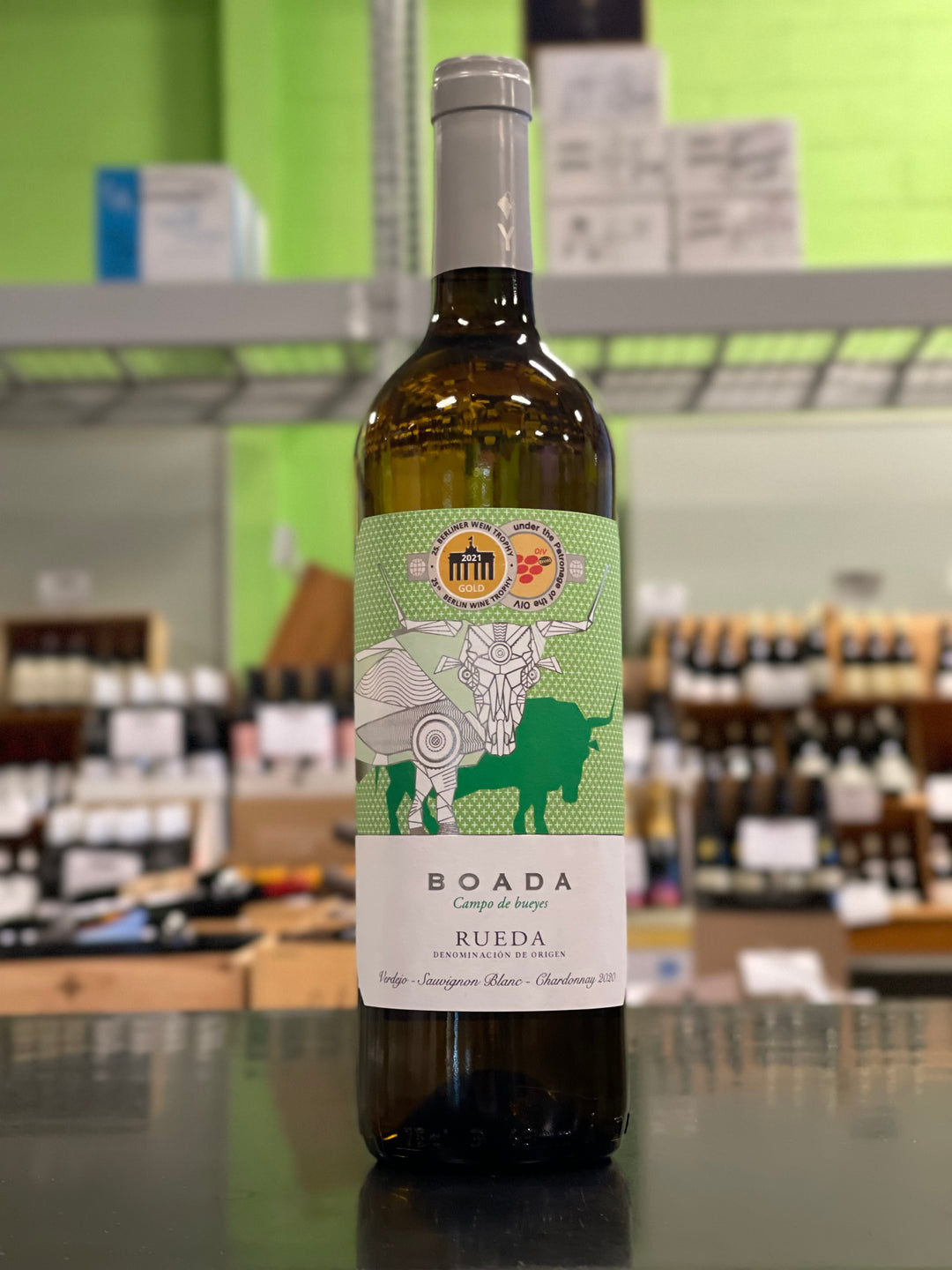 BIN ENDS SIX-PACK FEATURE:
$48 FOR 6/750 ML BTLS SAVE 33% COMPARE @ $72.
ORDER 6 BOTTLES; DISCOUNT TABULATES AUTOMATICALLY TO $8/BTL. 

PRODUCT OVERVIEW:

Rueda, located in the Castilla y León region in northwestern Spain, has all the building blocks to bring forth white wines that deftly balance ripe fruit and bright acidity. Situated on a windswept plateau that is 2000-2500 feet above sea level, Rueda has a continental climate characterized by hot, dry summers with wide diurnal temperature variations and cold winters. The soils are well-drained and rich in minerals.
Bodegas Yllera was founded in 1970 and produces wines from the renowned Ribera del Duero and Rueda appellations. The Yllera family has been crafting wine for six generations and was instrumental in getting these regions the recognition they deserved on the world wine stage. Their reverence for tradition as well as innovation has resulted in top-notch wines that are pure expressions of varietal and terroir.
Today's wine is blended with a touch of chardonnay and sauvignon blanc and is fermented in stainless steel. It offers floral and stone fruit aromatics and a palate with abundant flavors of green apple, peach, Honeydew melon, papaya, and pineapple that unfold on a frame of vibrant acidity that brings the wine to a long finish. 
PRODUCT DETAILS:Producer Name: Bodegas Yllera BoadaOld/New World: Old WorldCountry of Origin: SpainRegion: Castilla y LéonSub-Region: RuedaAppellation: D.O. RuedaGrape Varietals: 78%Verdejo, 19%Sauvignon Blanc, 3% ChardonnayVintage: 2021Product Type: Wine Wine Style: Light Crisp Dry WhiteWinemaking Techniques: Alcoholic fermentation controlled at 17ºC (62,60ºF) in stainless steel vats.ABV: 13%Pack/Size: 12/750 mlContainer Type: clear glass Bordeaux bottleClosure Style: cork
ORDER 6 BOTTLES; DISCOUNT TABULATES AUTOMATICALLY TO $8/BTL.
If you live within Massachusetts but reside outside our local delivery area, please contact Bin Ends at 781-353-4510 to arrange for FedEX delivery of any wines featured online.
Due to Massachusetts state liquor laws Bin Ends is not permitted to ship beer or spirits via FedEX nor are we allowed to ship any products out of state.

Your transaction and billing will be handled by our staff to ensure accurate delivery.