Grayson Cellars Chardonnay California
SKU:

GraysonCellarsCaliforniaChardonnay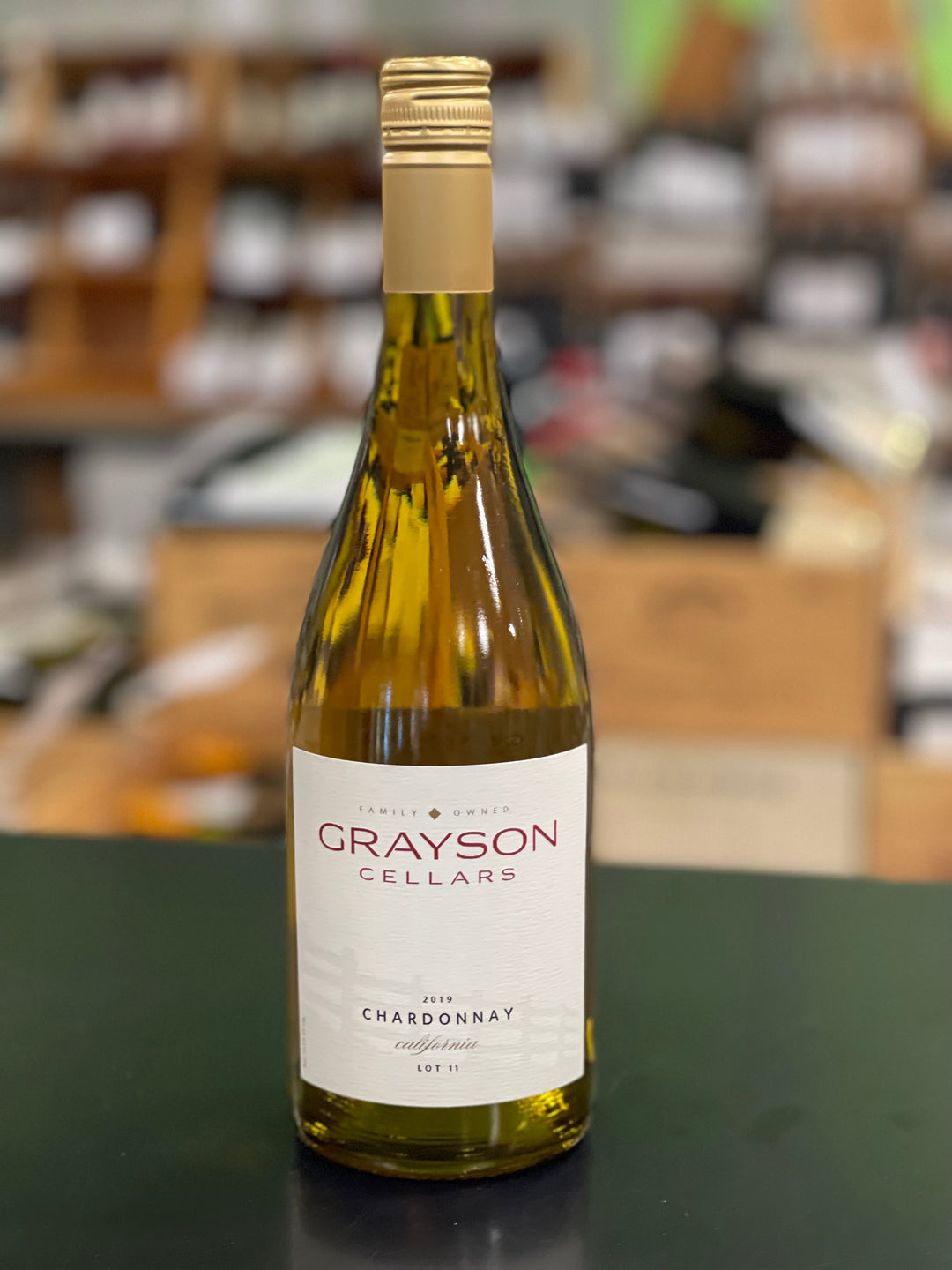 BIN ENDS SIX-PACK FEATURE:
$67.50 FOR 6/750 ML BTLS SAVE 25% COMPARE @ $90.
ORDER 6+ BOTTLES; DISCOUNT TABULATES AUTOMATICALLY TO $11.25/BTL. 

PRODUCT OVERVIEW:
The wine industry in California has seen enormous changes in recent years. Small, family-owned wineries specializing in hand-crafted yet reasonably-priced wines are few and far between, but Kathleen and Mike Grayson rose to the challenge of filling this gap in the industry. Working as modern-day négociants instead of owning their own vineyards, they founded their winery in 2003 and partnered with winemaker Larry Levin to buy premium fruit from well-established growers throughout California. Making their wines in small lots and giving each a lot number, they have accomplished their goal of offering consumers a range of well-priced, varietally correct, terroir-driven, and thoroughly enjoyable wines.

The 2021 Grayson Chardonnay is brilliantly ripe and full-bodied, with notes of pineapple, apricot, and peach on the nose and palate. Accents of apple pie, vanilla, and wet stone ride a wave of brisk acidity that brings it to a long and satisfying finish.

PRODUCT DETAILS:
Producer Name: Grayson Cellars
Old/New World: New World
Country of Origin: USA
Region: California
Appellation: California
Grape Varietals: Chardonnay
Vintage: 2021
Product Type: Wine
Wine Style: Fuller Body White
Winemaking Techniques: Aged in French Oak
Winemaker: Wines crafted by Larry Levin, who is among the most experienced winemakers in the Napa Valley. After completing his Enology degree at UC Davis, Larry spent seventeen years at Dry Creek Vineyard where over 18 vintages he produced more than 15 varietal wines. He has since covered the globe by making wine in New Zealand, Chile, and Australia across all price points and styles. For the previous nine years, Larry was head of winemaking at Icon Estates where he oversaw the Franciscan, Mt. Veeder, Robert Mondavi, Estancia, Ravenswood, Quintessa, and Ruffino brands. Larry also consults for wineries in the Stag's Leap and Oakville districts in Napa and Sonoma.
ABV: 13.5
Pack/Size: 12/750 ml
Container Type: Burgundy style bottle
ORDER 6+ BOTTLES; DISCOUNT TABULATES AUTOMATICALLY TO $11.25/BTL. 

If you live within Massachusetts but reside outside our local delivery area, please contact Bin Ends at 781-353-4510 to arrange for FedEX delivery of any wines featured online.
Due to Massachusetts state liquor laws Bin Ends is not permitted to ship beer or spirits via FedEX nor are we allowed to ship any products out of state.

Your transaction and billing will be handled by our staff to ensure accurate delivery.