Fratelli Barba "Le Salare" Montepulciano d'Abruzzo "Colle Morino" Abruzzo, Italy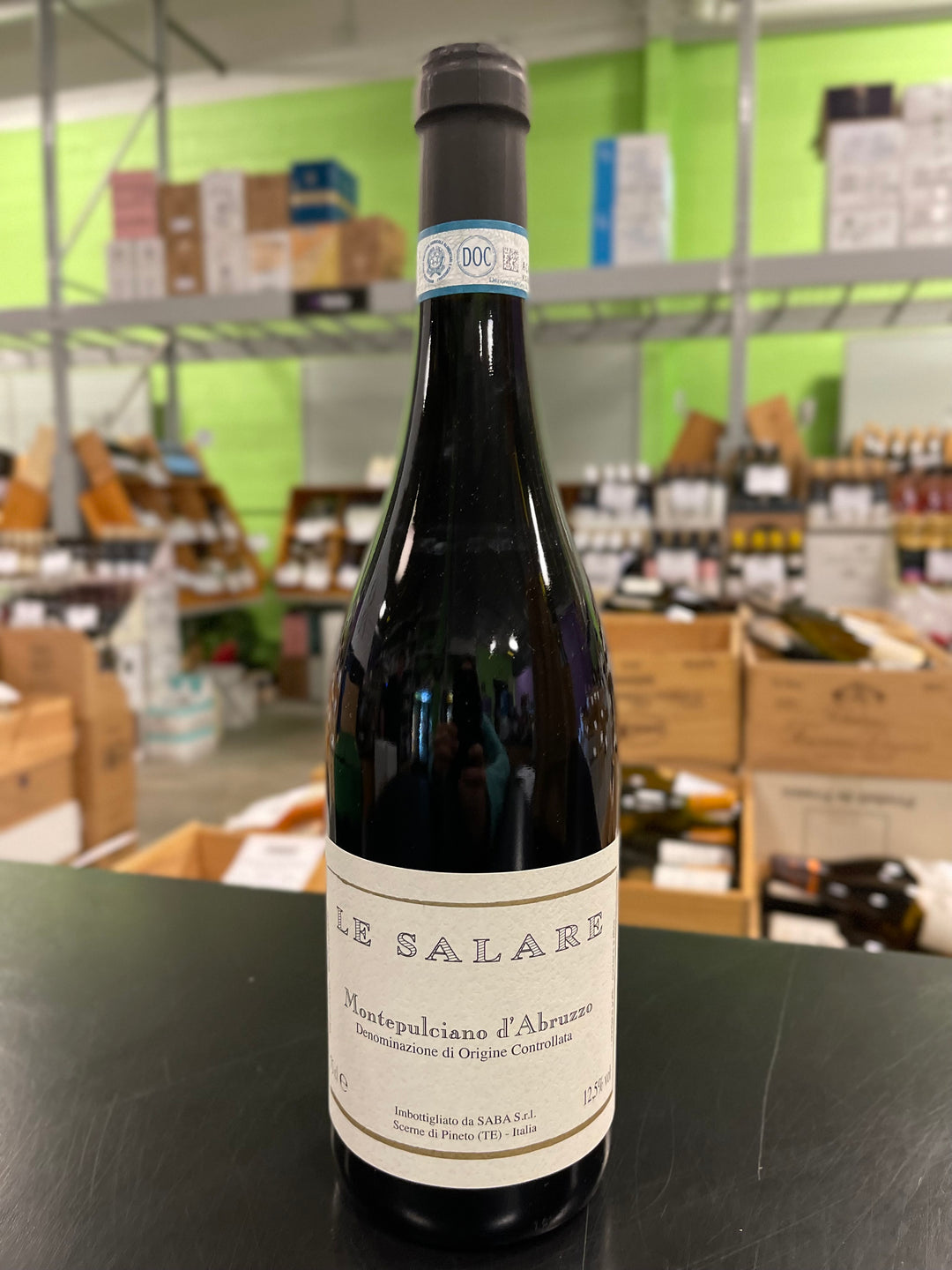 BIN ENDS BUY THE CASE FEATURE: 
$84 FOR 12/750 ML BTLS SAVE 50% COMPARE@ $168.
ORDER 12+ BOTTLES; DISCOUNT TABULATES AUTOMATICALLY TO $7.00/BTL.
PRODUCT OVERVIEW:
We first came upon Le Salare back in 2017, when one of our sales reps left a bottle of the 2015 vintage for us to try. The wine's deep purple hue, forward black fruit aromas, and mouth-filling, layered flavors conveyed a wine in the $15-$20 range. We were seriously considering pulling the trigger at this price point, but when we did the math and realized we could attach such a ridiculously low per-bottle price tag on it, we made it a top priority to get this wine in YOUR hands ASAP.

Our customers know good wine and terrific value when they taste it; we sold hundreds of cases, with some folks coming back for seconds and thirds. This scenario repeated itself with subsequent vintages and it remains a steady favorite to this day.

The 2022 "Le Salare" has arrived and is, as always, absolutely fabulous! Medium-to-full-bodied and silky smooth, it has aromas of brambly cherries, blackberries, and raspberries that follow on the palate. Accents of savory herbs, pepper, and well-integrated tannins add depth. Balancing acidity and a long finish make this wine enjoyable all on its own but even better with your favorite Italian foods and more!

PRODUCT DETAILS:
Name: Fratelli Barba
Old/New World: Old World
Country of Origin: Italy
Region: Abruzzo
Appellation: Montepulciano d'Abruzzo
Quality Designation: DOC
Grape Varietals: 100% Montepulciano
Vintage: 2022
Product Type: Wine
Wine Style: Medium Body Red
Winemaker: Giovanni Barba
ABV: 12.5%
Pack/Size: 12/750 ml
Container Type: Dark Green Burgundy-style bottle
Closure Style: Natural Cork
ORDER 12+ BOTTLES; DISCOUNT TABULATES AUTOMATICALLY TO $7.00/BTL.
If you live within Massachusetts but reside outside our local delivery area, please contact Bin Ends at 781-353-4510 to arrange for FedEX delivery of any wines featured online.
Due to Massachusetts state liquor laws Bin Ends is not permitted to ship beer or spirits via FedEX nor are we allowed to ship any products out of state.

Your transaction and billing will be handled by our staff to ensure accurate delivery.