iLauri Montepulciano d'Abruzzo Riserva "Le Pinciaie" Abruzzo, Italy 2018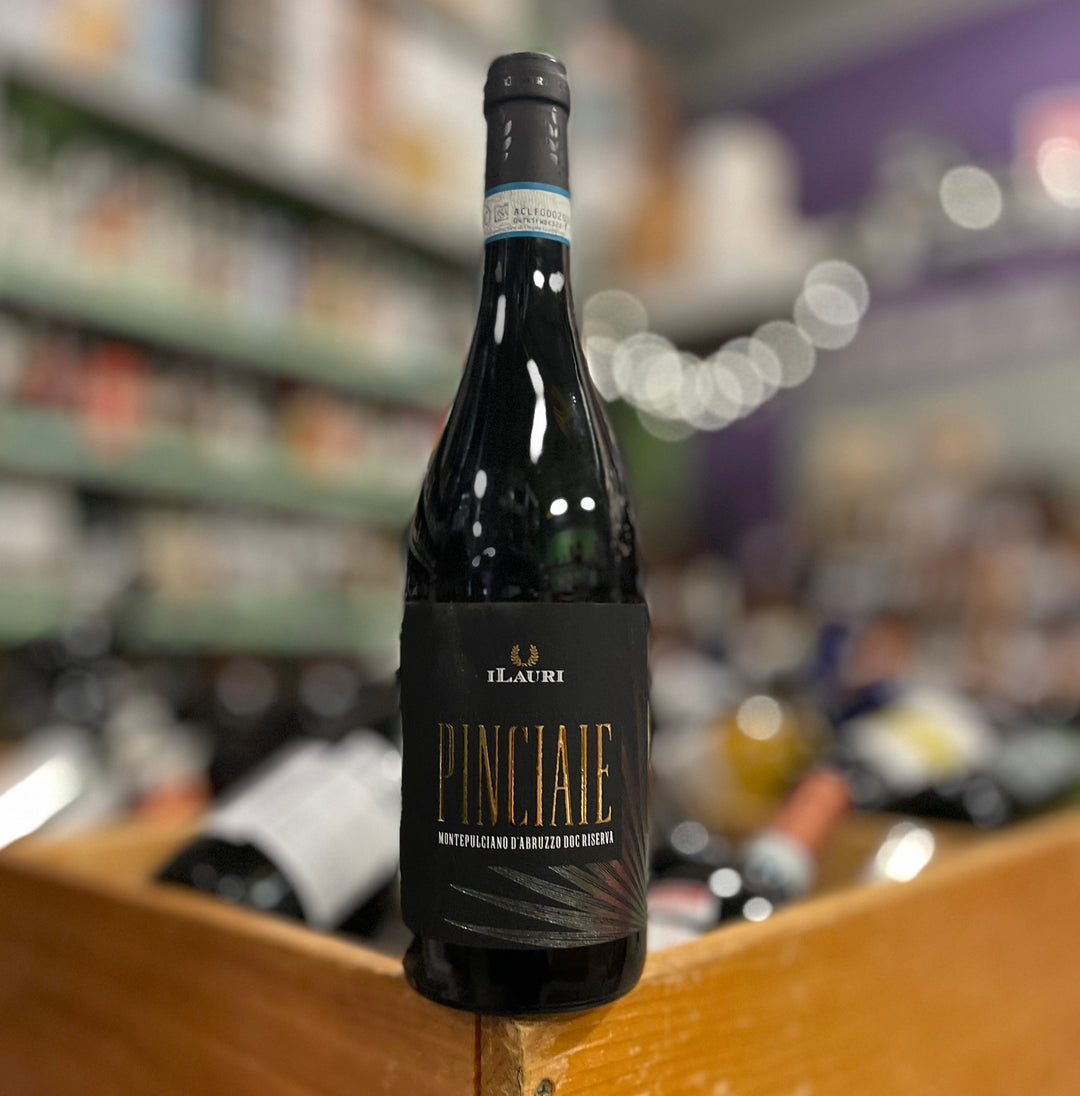 BIN ENDS THREE-PACK FEATURE:
$50.40 FOR 3/750 ML SAVE 30% COMPARE AT $72.
ORDER THREE BOTTLES; DISCOUNT TABULATES AUTOMATICALLY TO $16.80/BTL.
PRODUCT OVERVIEW:
Antonella and Rodrigo Redmont had strong ties to Italy and were captivated by Abruzzo's extraordinary beauty. They envisioned a home surrounded by vineyards and olive trees and eventually settled in the village of Loreto Aprutino. They had their first harvest in 2007; today, they source grapes from three villages in Abruzzo -  Loreto Aprutino, Collecorvino, and Città Sant'Angelo - and craft authentic wines made from native and noble varietals that thrive in Abruzzo's soils.

Today's wine is crafted from 100% Montepulciano from a single vineyard in Loreto Aprutino situated 1000 feet above sea level with a southeast exposure. The vines are about 45 years old and produce ultra-ripe grapes with balancing acidity, thanks to the cooling breezes from the Adriatic Sea as well as wide diurnal temperature variations.

Powerful and lushly textured, the 2018 I Lauri Montepulciano d'Abruzzo Riserva "Le Pinciaie" is full-bodied and ultra-ripe with supple tannins. It has aromas of black fruits and dominant flavors of cassis and black cherries with accents of cedar, vanilla, baking spices, and cocoa. 

PRODUCT DETAILS:
Producer Name: I Lauri
Old/New World: Old World
Country of Origin: Italy
Region: Abruzzo
Sub-Region: Montepulciano d'Abruzzo
Appellation: Montepulciano d'Abruzzo
Quality Designation: DOC
Grape Varietals: Montepulciano
Vintage: 2018
Product Type: Wine
Wine Style: Fuller Body Red
Pack/Size: 12/750
Container Type: Bordeaux-style Bottle
Closure Style: Natural Cork
ORDER THREE BOTTLES; DISCOUNT TABULATES AUTOMATICALLY TO $16.80/BTL.
If you live within Massachusetts but reside outside our local delivery area, please contact Bin Ends at 781-353-4510 to arrange for FedEX delivery of any wines featured online.
Due to Massachusetts state liquor laws Bin Ends is not permitted to ship beer or spirits via FedEX nor are we allowed to ship any products out of state.

Your transaction and billing will be handled by our staff to ensure accurate delivery.