Marietta Cellars Old Vine Red Lot#74- Sonoma & Mendocino CA USA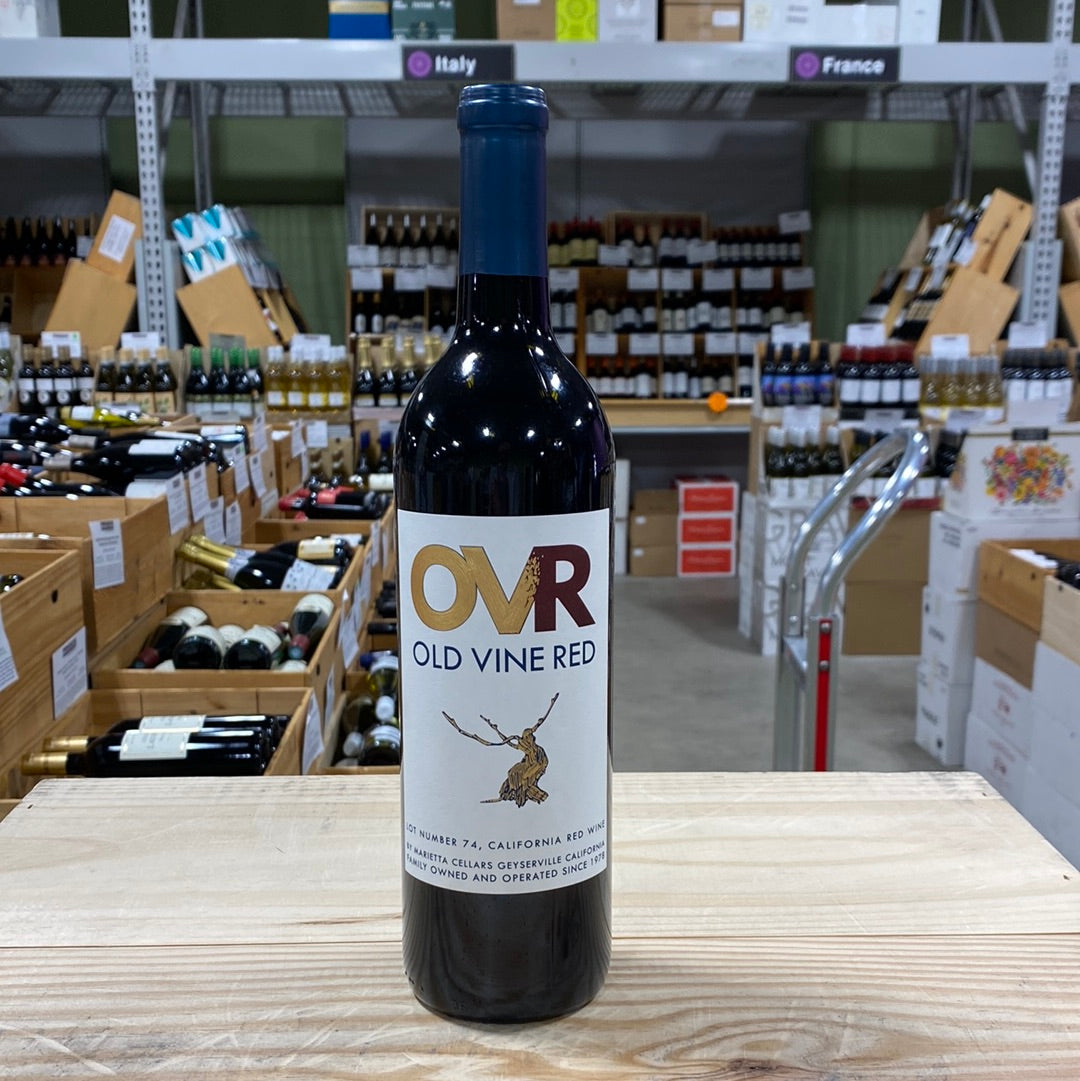 6@$14.00 Save 33%
Affectionately known as "OVR," Marietta's Old Vine Red is a proprietary red wine crafted to replicate the field blends of the old vineyards in Sonoma and Mendocino counties over a century ago. A groundbreaking combination of varietals and multiple vintages first produced in 1982, this wine has blazed the path for red blends for decades.

Starting with only a handful of purchased grapes in 1978, Marietta Cellars has been a standout winery in Sonoma and Mendocino from the very beginning. The property was founded by Chris Bilbro, a Sonoma native with winemaking roots dating back three generations. Under Chris' tutelage, Marietta Cellars is recognized as one of California's top "Quality AND Value" wine producers. 

Today his son Scot continues in his father's footsteps with wines that outperform their price points by A LOT. These wines are absolutely remarkable values; this is not a statement you hear very often these days when discussing the California fine wine market.

Marietta rose to prominence with its revolutionary Old Vine Red, a California red blend that essentially created the category. With an historic underground following, it is one of the longest-lasting and best-known red blends produced today.

Predominantly comprised of fresh, young zinfandel, OVR gets its backbone from petite sirah and its savory component from syrah. 

A combination of wine from the 2021, 2020, & 2019 vintages, fermented in stainless steel and aged in a combination of neutral oak and stainless steel tanks, Lot #74 Old Vine Red melds the freshness of young wines with the savory and silky characters of aged wines to deliver a refreshing, layered, and pleasurable wine. 
Check out the press!
93 Points, Robert Parker:
"Spicy and easy to drink, Lot #74 Old Vine Red has aromas of red and black cherries, mint, chocolate, and allspice with earthy undertones. The medium-bodied palate is finely chalky and refreshing, with spicy fruit and an easygoing finish. This will be enjoyable with almost any dish at the table and, as always, over-delivers for the price."
If you live within Massachusetts but reside outside our local delivery area, please contact Bin Ends at 781-353-4510 to arrange for FedEX delivery of any wines featured online.
Due to Massachusetts state liquor laws Bin Ends is not permitted to ship beer or spirits via FedEX nor are we allowed to ship any products out of state.

Your transaction and billing will be handled by our staff to ensure accurate delivery.