Rustic Spirits Margarita- Locally Crafted Pre-Made Cocktail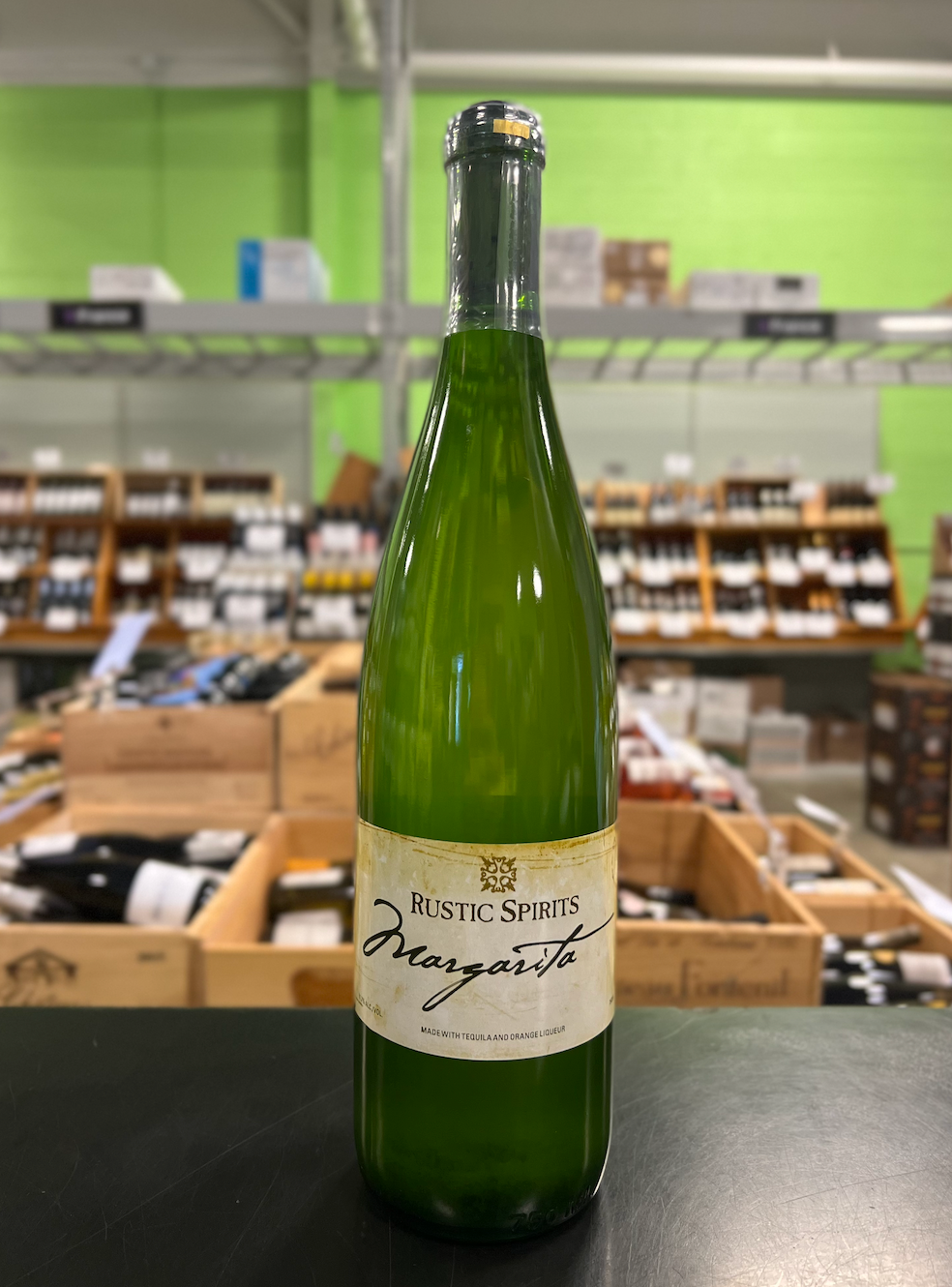 BIN ENDS ARTISAN SPIRITS THREE-PACK FEATURE:
$43.20 for 3/750 ML BTL SAVE 20% COMPARE AT $54.
ORDER 3+ BOTTLES, DISCOUNT TABULATES AUTOMATICALLY TO $14.40/BTL.

PRODUCT OVERVIEW:
What could be better than enjoying delicious, refreshing, and classic Margaritas with your nachos, burritos, and enchiladas while watching the big game this Sunday? This year, spend less time working and more time enjoying. Just pour, sip, and savor fresh, hand crafted, Margaritas with this afternoon's Six-Pack Feature, from everyone's favorite local craft spirits producer...  Rustic Spirits!

The Rustic Spirits Margarita is one of the South Shore's finest libations. In a classic twist on the American dream, Lithuania native Vytas Makstutis spent years bartending at a local Mexican restaurant and became obsessed with crafting the ideal Margarita. In his spare time, he relentlessly experimented with ingredients and proportions in his basement until perfection was achieved. He used his life savings to build his tequila plant;  Rustic Spirits was launched and the South Shore became the epicenter of Margarita greatness! 

The secrets to the success of the Rustic Spirits Margarita are the craftsmanship and the ingredients. Vytas made many trips over he years to the agave fields of Mexico, where he selected the best plants from which to distill his tequila. He uses only fresh ingredients and his product is handmade. One sip and you may very well never make your own margarita again!

With an every day market price of about $18.00 a bottle, you can pick up a bottle at Bin Ends for $16.20 per bottle. For a limited time Bin Ends is psyched to be able to bring you this oh so delicious Margarita cocktail for just $14.40 a bottle as part of this afternoons' Six Pack Feature!!


ORDER 3+ BOTTLES: DISCOUNT AUTOMATICALLY TABULATES TO $14.40/BTL.
PLEASE NOTE THAT SPIRITS ITEMS ARE OFFERED AS IN-STORE PICKUP ONLY. SPIRITS CANNOT BE SHIPPED IN MA AT THIS TIME.
If you live within Massachusetts but reside outside our local delivery area, please contact Bin Ends at 781-353-4510 to arrange for FedEX delivery of any wines featured online.
Due to Massachusetts state liquor laws Bin Ends is not permitted to ship beer or spirits via FedEX nor are we allowed to ship any products out of state.

Your transaction and billing will be handled by our staff to ensure accurate delivery.