Field Recordings BOXIE Orange Wine- Central Coast, CA 2020 3L BIB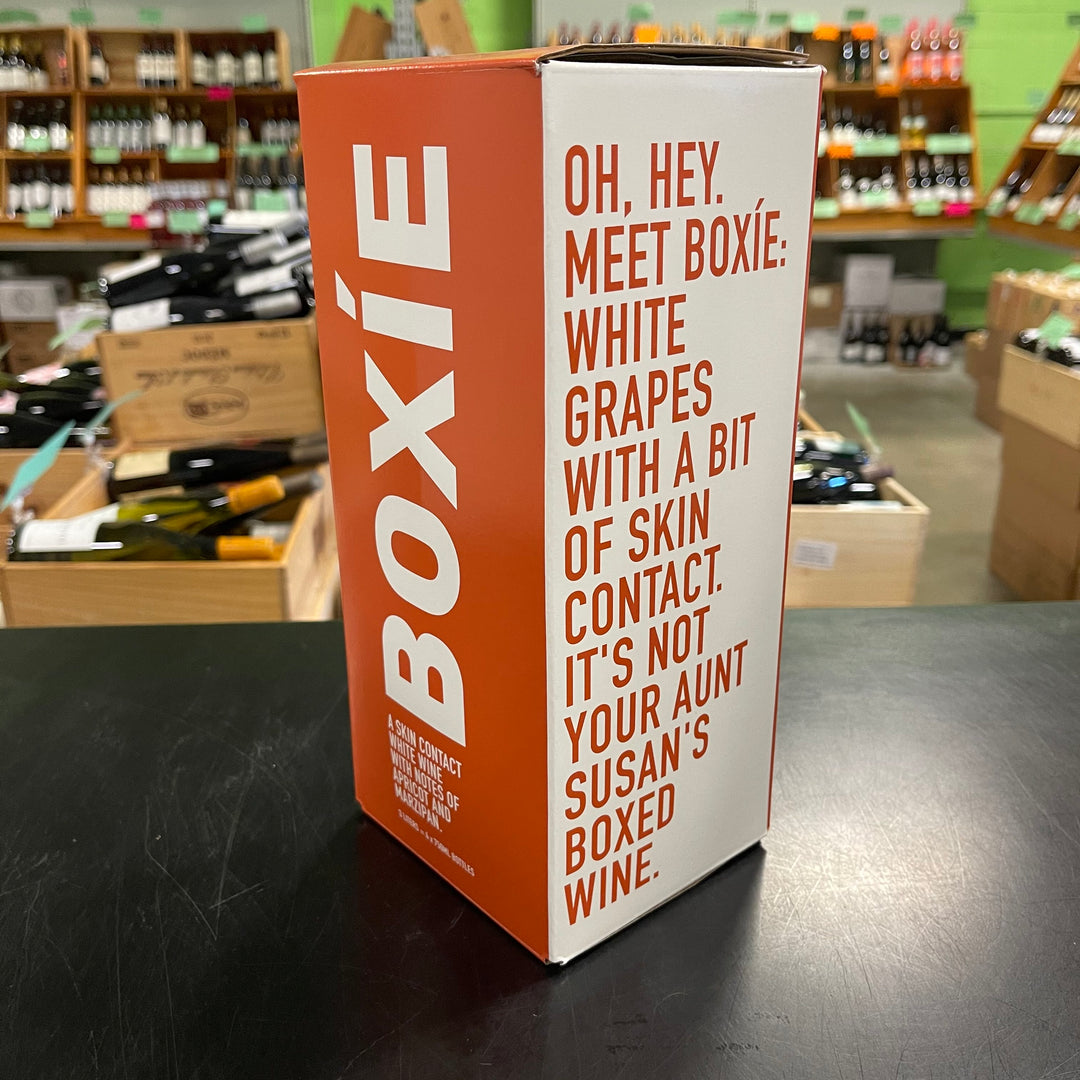 $32 for 1 3L BOX SAVE 20%
PRODUCT OVERVIEW: 
Winemaker Andrew Jones has a keen eye for diamonds in the rough: sites that are unknown or under-appreciated but hold enormous untapped potential. He strives for unique wines loaded with personality and a one-of-a-kind experience. He says "Our wines are all about the flavor — with none of the pretension".
Spending his days as a vine nursery fieldman planning and planting vineyards for farmers all over California, Andrew is sometimes offered small lots of their best fruit on the side. Having stood in just about every vineyard on the Central Coast, he's all about finding those underdogs with untapped potential. As friendships are made and opportunities are embraced, Andrew produces small quantities of soulful wine from these unusual, quiet vineyards.
Field Recordings BOXIE Orange Wine is orange wine in a box (!!!) from the Central Coast of California. Field Recordings uses a mix of white grapes from different vineyards that are destemmed and fermented on the skins, resulting in a beautiful showcase of all the delicate flavors of white wine, but with more substance and texture, hence orange wine. BOXIE is "super chuggable, with notes of Haitian orange, apricot and marzipan".
PRODUCT DETAILS:
Producer Name: Field Recordings
Old/New World: New
Country of Origin: California
Region: Central Coast
Grape Varietals: 46%Chardonnay, 34% Pinot Gris, 18% Riesling, 2% Albarino
Vintage: 2020
Product Type: Wine
Wine Style: Orange Wine in a box
Viticultural Features: Sustainable 
Winemaking Techniques: fermented on the skins
Winemaker: Andrew Jones
ABV: 12.4%
Pack/Size: each individual box is 3L  (there are 6 in each case)
Container Type: Box
$32 for 1 3L BOX SAVE 20%
If you live within Massachusetts but reside outside our local delivery area, please contact Bin Ends at 781-353-4510 to arrange for FedEX delivery of any wines featured online.
Due to Massachusetts state liquor laws Bin Ends is not permitted to ship beer or spirits via FedEX nor are we allowed to ship any products out of state.

Your transaction and billing will be handled by our staff to ensure accurate delivery.